Growing Business & Community -Discover Niagara Shuttle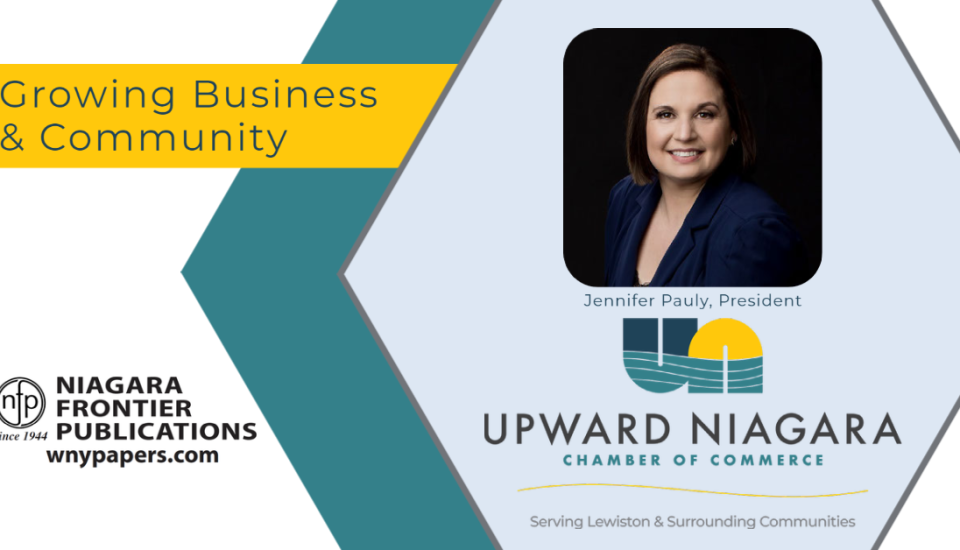 As printed in Niagara Frontier Publications on 5/26/23 with modifications due to date of printing.
The Discover Niagara Shuttle began the season on Friday, May 27th, just in time for the busy holiday weekend. The Discover Niagara Shuttle is an initiative of the Niagara Falls National Heritage Area and is a hop on/ hop off mode of transportation. The Niagara Falls National Heritage Area served as the catalyst engaging Niagara County partners and stakeholders in developing a comprehensive transportation network that connects visitors and residents with the natural, cultural and historic assets within the Niagara Falls National Heritage Area.

The northern area of Niagara County is fortunate to have this shuttle system navigate through the business districts. The shuttle is an integral part of moving tourists from accommodations and attractions in Niagara Falls, NY to other areas of interest. Enjoy a day of discovery on the shuttle connecting riders to 22 destination sites along the 14-mile route from the "Falls to the Fort."

Here are a few details to help tourists navigate the shuttle during the peak summer season. The shuttle is FREE! Yes, FREE. All of the shuttles meet ADA standards for accessibility and are equipped with wheelchair lifts. They are also equipped with bike racks, allowing patrons to safely transport their bike to any of the destinations. The shuttles connect with the Niagara Falls Train Station, the Niagara Falls Scenic Trolley, and Metro's Niagara Falls Trolley. Visitors can also Park Free at many stops that offer free parking. These stops include the Aquarium, Whirlpool State Park, Devil's Hole State Park, Gorge Discovery Center and Old Fort Niagara. Complimentary Wi-Fi provided on the shuttle connects to the Discover Niagara app that provides the places, communities and stories you can experience while visiting Niagara. The Discover Niagara Shuttle also services historic Lockport, with an express route between Niagara Falls and Lockport that runs Friday-Sunday, and a Lockport loop that visits 8 destinations in Lockport. Their team has worked incredibly hard this year to add a micro-loop of the Discover Niagara Shuttle between Four Mile Creek State Park and Youngstown.

Encourage visitors who stop by your businesses to download the Discover Niagara App! We encourage all business owners on the shuttle route to download the mobile app in order to answer questions and guide visitors for a positive experience. Follow the shuttles locations in real time online with the map link at www.discoverniagarashuttle.com or on the mobile app.
Businesses are encouraged to offer a discount with the Discover Niagara Shuttle on their new savings pass. Send in a video and or photos of your business to be included on the in-route shuttle video. Consider scheduling your operating hours around shuttle times or post shuttle information and tag the Discover Niagara Shuttle in your social media and marketing promotions.
Businesses can learn about all of the opportunities online at www.discoverniagarashuttle.com/partner
The Niagara Falls National Heritage Area is a Stakeholder with Upward Niagara Chamber of Commerce and we are supportive of their developing initiatives. As you see the shuttle pass by, notice the new vehicle wraps with artwork by renowned Niagara Falls artist Polly King, who was known for the brilliant watercolors and numerous local scenes she painted. Find out more about Polly and her legacy at www.pollykingstudio.com
Jennifer Pauly
President
Upward Niagara Chamber of Commerce