Lewiston Harvest & Hops Festival
September 18, 2023 at 3:05 PM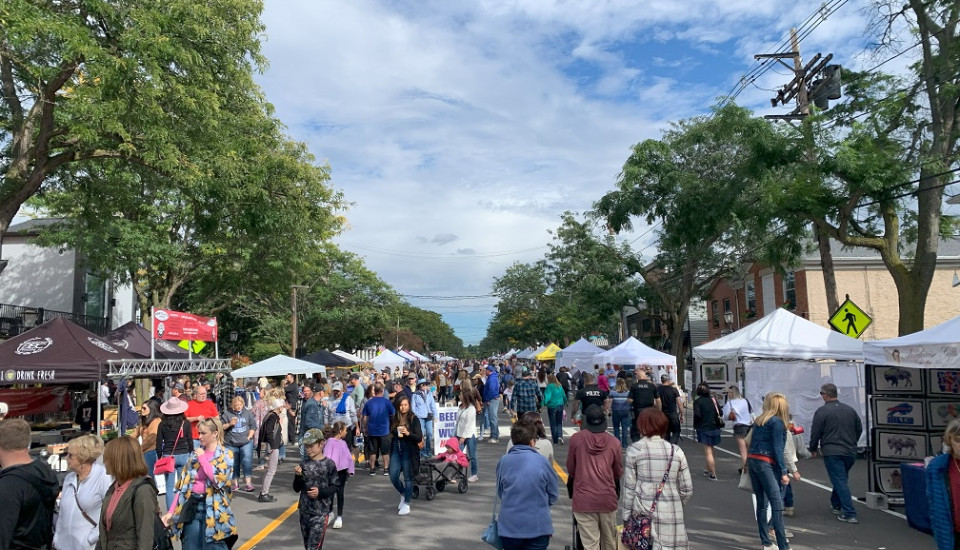 The Annual Lewiston Harvest & Hops Festival will take place on Saturday, September 23rd and Sunday, September 24th from 10am – 5pm in the Village of Lewiston hosted by the Upward Niagara Chamber of Commerce and presented by Brickyard Brewing Company. The annual fall festival will feature artisan craft, farmers market and food vendors and a variety of beverages. A NYS Designated Farmers Market will be featured in the middle of the festival at Fifth Street. Village shops and dining establishments will be open to compliment the fall festival.

The Lewiston Harvest & Hops Festival is a favorite among local residents and visitors featuring live music both days. The Tim Britt Band will perform on the Brickyard Brewing Company porch from 1-4pm on Saturday and an Electrify Lewiston event hosted by National Grid will take place the same time at Gallo. Farmer Tom Walsh will be performing his "Songs from the Farm" both Saturday and Sunday on Center Street. Shenandoah Acres will have a petting zoo for children both days from Noon – 4pm.

Center Street will remain closed for this event on Saturday morning through Sunday evening from 4th Street to 7th Street. There will be no vehicular traffic allowed from 4th to 7th.
The Harvest & Hops Festival is made possible by the Presenting Sponsor: The Brickyard Brewing Company / Brickyard BBQ and Modern Disposal Services and also by: Niagara Falls Bridge Commission, Niagara County, Wandering Gypsy Brewing Company, Island Wraps, Renewal by Anderson and Leaf Filter.
For additional information on the Lewiston Harvest & Hops Festival, contact the Upward Niagara Chamber of Commerce Office at 754-9500