Growing Business & Community - Small Business Week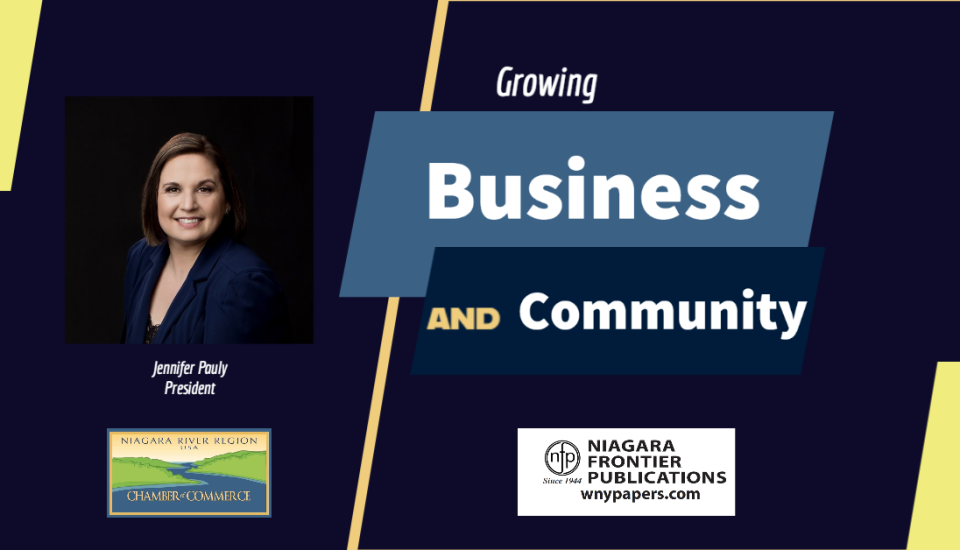 As Printed in Niagara Frontier Publications Sentinel / Tribune on 4/28/23

This past Sunday marked the start of National Small Business Week. Since 1963, the President of the United States has issued a proclamation announcing National Small Business Week. The week is set aside to recognize contributions of America's entrepreneurs and small business owners. The Chamber would simply not exist without the support and involvement of its member small businesses. We sincerely thank you for turning on the lights every day, driving innovation, economic growth and development of communities across the region.

The Chamber will celebrate our members throughout the week with the unveiling of our new logo, name and launching several new initiatives that will start throughout the month of May. Our new community app will be launched featuring local businesses and things to do. We will have a new website that will cater to both our member businesses and tourist information. In cooperation with Meranto Media, we will launch a new podcast!

The unveiling of our new logo and name will take place mid-week first to our board members, Stakeholder, Leader, Growth and Main Street Members as well as local community and elected leaders. We are excited to move into this new strategic direction. Our Board of Directors is putting in the work to fulfill a strategic plan that will grow this region over the next three years. The Chamber today is different than the Chamber that was formed in 2005 and it was time for a change. Will everyone have an opinion? Yes. Some will love it and some will not, but we are growing in a way that will serve our members and the community in new ways.
Throughout the week there are several ways you can help support the businesses in our region. 1. Follow the business on social media. Find out what they are doing, what their culture is, what their mission is! A lot of businesses are building communities in their online spaces, offering special promotions and insider info! 2. Tell others about the businesses you love! Your influence can be contagious! 3. Take that influence to the next level and write a positive review on a review site. This informs others about the positive service you have received and can encourage a future sale. 4. Stop in and introduce yourself! Build connections with the businesses in your community. 5. Support Local Everything. This is important to keep our communities thriving. Money spent in our communities stays there.

Throughout the next few weeks you will notice our new name, website handle, social media changes, etc. Thank you in advance for being patient with us as we complete the entire changeover. It's been hard keeping this a secret, and a little overwhelming when we think of everything we have to change over! For now – stay up to date on all things Chamber at www.NiagaraRiverRegion.com
Jennifer Pauly
President