Everything Youngstown
November 20, 2019 at 10:18 AM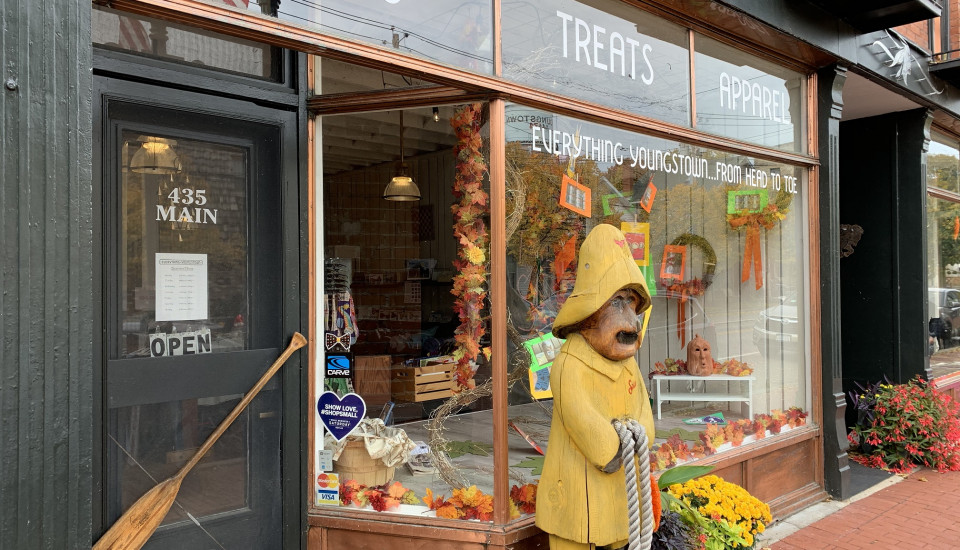 Everything Youngstown is a unique shop that carries a variety of gift items, apparel, candles and much more. If you haven't had a chance to stop by in the year and a half they have been open, then make sure this is the month you check it out! The shop has something for everyone. Owner Sue MacNaughton and Manager Leslie Wise thoughtfully choose their inventory with the customer in mind. They select products that are superior in quality, and choose companies to work with that give back to their communities.
Last year, Small Business Day was the best day of the year for the new business! Everyone shopped with excitement and customers were genuinely happy to shop on this special day dedicated to small business. Sue and Leslie were not sure what to expect and were surprised by the results. Customer support has been strong since opening, however Small Business Saturday exceeded their expectations by far! Excitement is in the air for November 30th.

Promotions include a free silicone straw with each Silipint purchase. There will also be complimentary tastings with the jams and gourmet spice rubs that are sold in the store. With every purchase, each customer will have an opportunity to receive a discount card for a future purchase made before December 31st! The Sale Rack has some great discounts from 25% to 50% off. New products include Youngstown Blankets, 3 new boxed mug styles, new fleece jackets, CARVE sunglasses, recycled bags, socks and much more! There is truly something for everyone!

Everything Youngstown is looking forward to sharing the day with the other small businesses in the Village. Community support has been great throughout the year and many of the Main Street businesses have worked together to offer promotions each month during "3rd Thursday on Main". Small Business Saturday will draw on a National campaign to bring awareness to the importance of the local brick & mortar shops. Main Streets and local stores are where the community comes together! It's important to preserve our Main Streets in the Villages.

Everything Youngstown is located at 435 Main Street in the Village of Youngstown. Jake is still located outside of the storefront inviting customers in! Stop by and see why this store is helping put Youngstown, NY on the map (literally...you can buy blankets and postcards with Youngstown on it!). Shop small!