Antique to Chic is celebrating 10 Years!
January 23, 2023 at 11:02 AM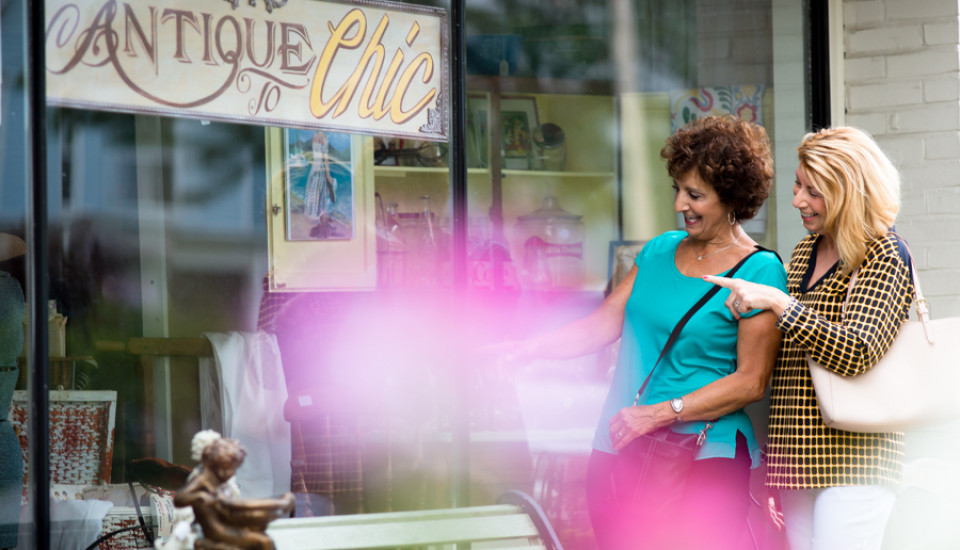 Click here for the Article in the Niagara Frontier Publication - The Sentinel!

Happy 10 years Antique to Chic! Stop by Antique to Chic in the Village of Lewiston from February 2 - 5th for their 10 year Anniversary party!


536 Center Street. Lewiston, NY 14092
716.754.2277
Open 7 days a week; Mon-Sat 11:00am-5:30pm, Sundays, 11-5
Antique to Chic is celebrating 10 years as a Lewiston small business at our current Center St. location with a Birthday Party for all of our friends and customers.


The party begins on Thursday, FEBRUARY 2RDand continues through Sunday, February 5th. Check us out on our Facebook page!!
Join us for birthday party favors, sweet treats and, as our gift to you, free give-aways as well as a chance to win a gift certificate . As always, there will be great deals, seasonal markdowns and special sale items.


Antique to Chic is a unique Co-Op that features "old to new and everything in between". We have no owners... just a dedicated, talented team of dealers who share the work and each contribute their expertise and creativity to offer a truly one of a kind shopping experience.
The Shop currently has eleven vendors with diverse styles & artistry. The result is a store brimming with VARIETY from antique finds, quality furniture and hand crafted or repurposed items... alongside vintage collectibles, original artwork, lots of jewelry, accessories, high quality clothing and contemporary décor.
The shop also features a great selection of outdoor Garden Decor in an area located outside our back door. Weather permitting, this backyard is the perfect place to find items to enhance gardens and outdoor living areas.


The Customers Experience ranges from a nostalgic stroll to finding the perfect gift, a new wreath for the door, a bedside table or a hat for a Derby party. Whether you are redecorating, suffering from cabin fever, or just need to treat yourself, this is a great time to find something fresh to lighten the season.


Part of the Village since 2013, several original vendors, along with those who have joined over the ten years want to thank all of our friends and customers who have supported us in so many ways. At Antique to Chic, you can count on finding the unexpected, whether it's a reminder of your past or something you didn't know you needed.