2023 Buddy Walk
August 21, 2023 at 9:25 PM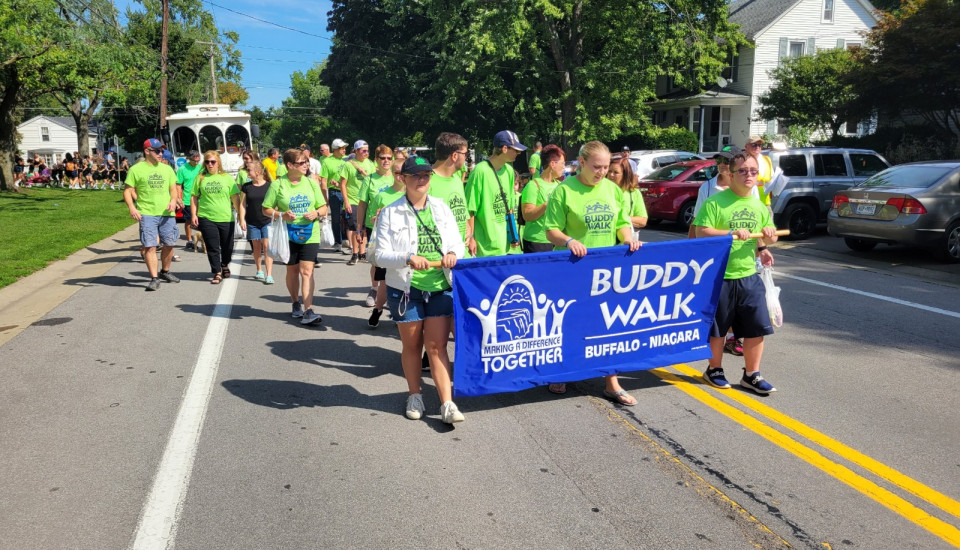 Buddy Walk 2023

Please join the Family and Friends Down Syndrome Association of Niagara for our 26th Annual Buddy Walk during the Lewiston Kiwannis Peach Festival Parade, Saturday September 9, 2023 @ 11am.

No advance registration. Registration on-site 9am- 10:30am. $10 per person. Cash, checks and PayPal accepted. Lime green Buddy Walk T-shirts will be worn. No shirts will be sold. Next year we have to change to the official National Down Syndrome Society shirts. Wear lime green shirts if you don't have an old Buddy Walk shirt. Free ride tickets are limited in number and available for all walkers under the age of 18. A pizza party will take place after the walk.

Register and assemble in front of the Lewiston Village Offices at the Old Red Brick School, N. 4th and Ridge St., Lewiston 14092. Discover Niagara Shuttle will be available to transport those wishing to not walk the 1 mile route down Center Street.

Come join us in celebrating the lives of our children and raise positive awareness of the unique talents of individuals with Down Syndrome!

Thank you in advance for your support.