Upward Niagara Gift Certificates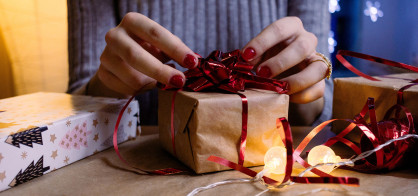 Give the gift of "local" with a Upward Niagara Gift Certificate. Purchase a gift certificate in any amount and redeem it at local businesses! Each gift certificate comes in a personalized envelope accompanied by a listing of businesses where they can redeem the certificate. Members - If you are not a part of the program - Download the form here!
Purchase River Region Gift Certificates HERE
The following businesses listed below accept the Upward Niagara Gift Certificates. This list will be updated every month and can change at any time. Gift Certificates are also available for purchase at the Chamber office or by calling (716) 754-9500.
Anchor Spirits & Wines
113 Lockport Street, Youngstown
(716)745-7989

Antique to Chic
536 Center Street, Lewiston
(716) 754-2277

Apple Granny
433 Center Street, Lewiston
(716) 754-2028

Authentic Paws Pet Services
3059 Shenk Road, Sanborn
(716) 216-4031

Bella Rose Vineyard & Winery
1243 Ridge Road, Lewiston
(716) 405-7335

Black Willow Winery
5565 West Lake Road, Burt
(716) 439-1982

Brickyard Brewing Company
432 Center Street, Lewiston
(716) 754-7227

Brickyard Pub & BBQ
432 Center Street, Lewiston
(716) 754-7227

Buffalo Coffee Roastery
5844 Buffalo Street, Sanborn
(716)216-4350

Casa Antica
490 Center Street, Lewiston
(716) 754-2581

Center of Renewal Retreat & Conference Center
at Stella Niagara, Stella Niagara
(716) 754-7376

Cheri Amour
522 Center Street, Lewiston
(716) 754-8675

Coppins Service Center, Inc.
550 Center Street, Lewiston
(716) 754-7020


DeGiulio's Pharmacy
220 Portage Road, Lewiston
(716) 405-7821

Derek Douglas Photography
Lewiston
(716) 547-1601

Discovery Map of Niagara USA
P.O. Box 175, Niagara Falls
(716) 537-MAPS

Endless Pawsibilities
210 South 9th Street, Lewiston
(716) 390-9250

Everything Youngstown
435 Main Street, Youngstown
(716) 745-3217

Ford Veterinary Associates
527 Hyde Park Blvd., Niagara Falls
725 Cayuga Street, Lewiston
(716) 285-5734

Gallo Coal Fire Kitchen
800 Center Street, Lewiston
(716)405-7596

Gather by Gallo
453 Center Street, Lewiston
(716) 405-7162

Gillick's Hillview Restaurant
1439 Ridge Road, Lewiston
(716) 754-4007

Griffon Brewery and Gastropub
115 S Water Street Lewiston
(716) 405-7291

Griffon Gastropub
2470 Military Road Niagara Falls
(716) 236-7474

Hearth & Haven Therapeutics, LLC
700 Center Street, Lewiston
(716) 246-2154

Hibbards Old Portage Shop Wines & Liquors
125 Portage Road. Lewiston
(716) 754-8660

Honeymoon Trail Winery
4120 Ridge Road, Lockport
(716) 438-3255

Inspirations on Canvas
449 Center Street, Lewiston
(716) 316-4955

Lewiston Estates & Antiques
621 Center Street, Lewiston
(716) 799-7197

Lewiston Sentinel / WNY Papers
1859 Whitehaven Road, Grand Island
(716) 773-7676

Lewiston Stone House - Seasonal
755 Center Street, Lewiston
(716) 754-7759

Upward Niagara Chamber of Commerce
895 Center Street, Lewiston
(716) 754-9500 *Cannot be used for membership dues

Nucci Financial Group
525 Main Street, Youngstown
(716) 754-9030

Orange Cat Coffee Company
703 Center Street, Lewiston
(716)754-2888

Petey's Treats
431 Main Street, Youngstown
(716) 239-3332

Queen's B Cottage
475 Ridge Street, Lewiston
(561)886-8873

The Roaming Table
Lewiston Food Tour
Center Street, Lewiston
(716) 771-2839

The Rose Hanger
411 Center Street, Lewiston
(716) 246-2179

Salon Regato
440 Ridge Street, Lewiston
(248) 202-0660

Sgt. Peppers Hot Sauces
444 Center Street, Lewiston
(716)345-1581

The Spicey Pickle
463 Center Street, Lewiston
(716) 754-2044

Stuart Sports
486 Center Street, Lewiston
(716) 754-4895

Sunrise Door & Woodworks, Inc.
3122 Hartland Road, Gasport
(716) 772-2123

Supermarket Liquors & Wines
8438 Niagara Falls, Blvd., Niagara Falls
(716 ) 297-7393

Trait-Carre'
480 Center Street, Lewiston
(716) 405-0868

The UPS Store
793 Center Street, Lewiston
(716) 405-7116

The Village Bake Shoppe
417 Center Street, Lewiston
(716) 754-2300

Viva Nostalgia
417 Center Street, Lewiston
(716) 754-7297

Warren's Hardware
185 Portage Road, Lewiston
(716) 754-2301

The Youngstown Diner
425 Main Street, Youngstown
(716)745-9858

*updated 11/15/23*