Barenaked Ladies - Last Summer on Earth 2023 Tour at Artpark!
January 30, 2023 at 12:17 PM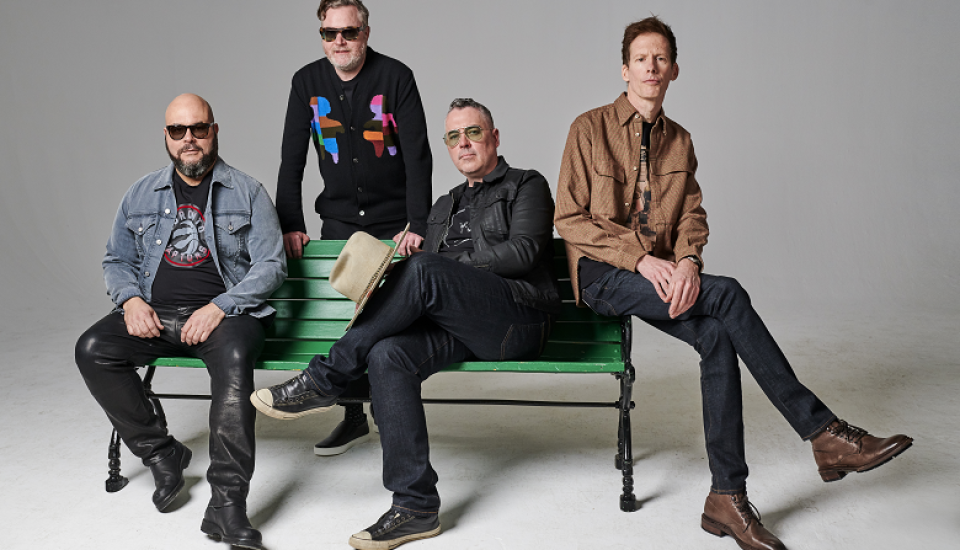 Barenaked Ladies are hitting the road again this summer as the Last Summer On Earth 2023 with special guests Five for Fighting and Del Amitri visits the Artpark Amphitheater on Tuesday, July 11, 2023 at 6:00PM.
Tickets go on sale to the general public this Friday, February 3 at 10AM.
This concert is presented by ARTPARK. Watch the tour announcement video here!
ABOUT BARENAKED LADIES:Over the course of 35 years, the Toronto quartet of Jim Creeggan (bass, vocals), Ed Robertson (guitar, vocals), Tyler Stewart (drums, vocals), and Kevin Hearn (keyboards, guitar and vocals) has sold 15 million records worldwide and built up an arsenal of hits such as "If I Had $1,000,000," "One Week," "Pinch Me" and "The Big Bang Theory Theme." Widely acknowledged as one of the best live acts on the planet, BNL has hosted a cruise, had its own ice cream flavor, won eight JUNO Awards, and was inducted into the Canadian Music Hall of Fame in 2018. In 2021, the band released "Detour de Force," their 16th studio album.
ABOUT FIVE FOR FIGHTING:
John Ondrasik is a singer/songwriter from Los Angeles who goes by the name of Five for Fighting. Known for his soft rock ballads, including the Grammy-nominated "Superman (It's Not Easy)," "100 Years," and more. As Five for Fighting, he has released six studio albums, an EP, and several live albums, and his songs have been featured in 350 films, TV shows, and ads.
ABOUT DEL AMITRI:
Scottish alternative rock band Del Amitri formed in Glasgow in 1980. The band has enjoyed five consecutive top 10 UK albums, plus a top-10 Billboard US chart hit with "Roll to Me." Other signature hits, including "Kiss This Thing Goodbye," "Nothing Ever Happens," and "Always the Last to Know," have propelled the band to more than six million worldwide album sales.
Tickets: General Admission (carry-in chairs permitted): $20.00
Front of Stage (Standing room only): $49.00
Reserved Seating (chairs provided): $49.00
Ticket prices include Facility Fee and additional fees apply for online orders. Ticket prices increase by $5 week of show.
Tickets will be available for purchase online at ticketmaster.com. The Artpark box office will be open from 10AM-4PM on Friday, February 3.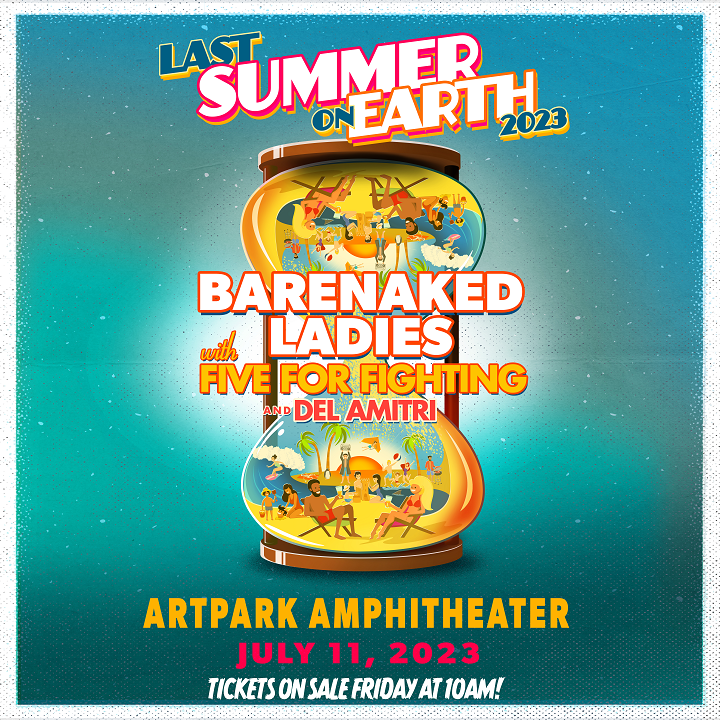 Please visit artpark.net for more information.