Artpark - Harry Potter and the Prisoner of Azkaban in Concert
March 15, 2022 at 9:51 AM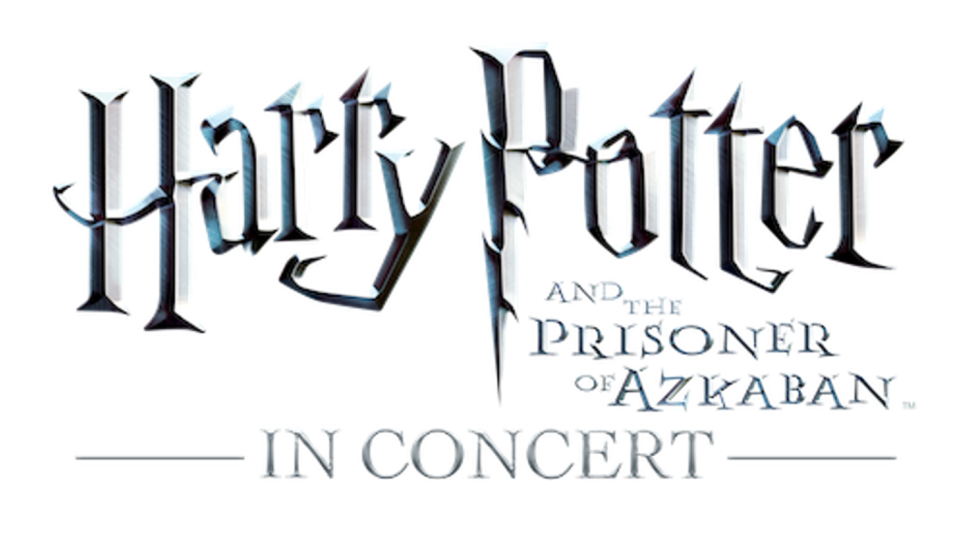 ARTPARK ANNOUNCES
THE THIRD INSTALLMENT OF THE HARRY POTTER FILM CONCERT SERIES WITH

HARRY POTTER AND THE PRISONER OF AZKABAN™ IN CONCERT
Audiences will experience the next chapter of the Harry Potter Film Concert Series with the Buffalo Philharmonic Orchestra performing John Williams' music from the entire film live to picture
Tickets available starting March 18, 2022, at the Artpark Box Office and Ticketmaster.com!
(MARCH 15, 2022 – LEWISTON, NY) – The Harry Potter Film Concert Series returns Western New York and this time at the Artpark Mainstage Theater with Harry Potter and the Prisoner of Azkaban in Concert, the third film in the Harry Potter series. On July 9, the Buffalo Philharmonic Orchestra will perform this magical score live from Harry Potter and the Prisoner of Azkaban while the entire film plays in high-definition on a 40-foot screen.


In 2016, CineConcerts and Warner Bros. Consumer Products announced the Harry Potter Film Concert Series, a global concert tour celebrating the Harry Potter films. Since the world premiere of Harry Potter and the Sorcerer's Stone in Concert in 2016, more than 3 million fans have enjoyed this magical experience from The Wizarding World, which is scheduled to include over 1,434 performances across more than 48 countries worldwide through 2022.
Earning an Oscar nomination for the score, the spellbinding and masterful music composed by John Williams became a celebrated classic, conjuring beautiful, soaring motifs continuing the adventures of Harry Potter and his friends on their magical journey.
Justin Freer, President of CineConcerts and Producer/Conductor of the Harry Potter Film Concert Series explains, "The Harry Potter film series is a once-in-a-lifetime cultural phenomenon that continues to delight millions of fans around the world. It is with great pleasure that we bring fans for the first time ever an opportunity to experience the award-winning music scores played live by a symphony orchestra, all while the beloved film is simultaneously projected onto the big screen. This is truly an unforgettable event."
Brady Beaubien of CineConcerts and Concert Producer for the Harry Potter Film Concert Series added, "Harry Potter is synonymous with excitement around the world and we hope that by performing this incredible music with the full movie, audiences will enjoy returning to the Wizarding World."
Tickets go on sale Friday, March 18, 2022, at 10:00am via Ticketmaster.com for Harry Potter and the Prisoner of Azkaban in Concert. Tickets will also be available at the Artpark Box Office, currently open on Fridays from 10AM-4PM during the off-season.
For more information on the Harry Potter Film Concert Series, please visit www.harrypotterinconcert.com.
###
About Artpark
ARTPARK is a park and a cultural institution located on the Niagara Gorge, USA. Established in 1974, Artpark is a collaboration between the New York State Parks and the cultural nonprofit institution Artpark & Company. Artpark is currently programmed and managed by an independent nonprofit Artpark & Co. and is widely regarded as a summer outdoor music venue ranked one of the top 100 Amphitheaters Worldwide by Pollstar. Artpark delivers 150+ events attended by 150,000+ visitors, on 150+ acres of land over 110 days of summer. Ninety of these events are community & family programs delivered to over 50,000+ people at low or no cost. Artpark & Co. programming delivers $13-Mil in estimated annual economic impact on the community.
About Buffalo Philharmonic Orchestra
The Buffalo Philharmonic Orchestra Society, Inc. provides a resident, professional, major symphony orchestra of artistic excellence and integrity to enrich the quality of life in Western New York through the presentation of live symphonic music and other musical events which educate and entertain the broadest possible audiences within and beyond the Western New York region. Since 1940, the orchestra's permanent home has been Kleinhans Music Hall, a National Historic Landmark designed by Eliel and Eero Saarinen with an international reputation as one of the finest concert halls in the United States. Since its inception in 1935, the BPO has served as Buffalo's cultural ambassador. JoAnn Falletta is the Music Director of the GRAMMY Award-winning orchestra, which presents more than 120 Classics, Pops, Rock, Kids and Youth concerts each year. For more information, visit bpo.org.
About CineConcerts - Twitter | Facebook | Instagram
CineConcerts is one of the leading producers of live and digital music experiences performed with visual media, and continues to redefine entertainment. Founded by Producer/Conductor Justin Freer and Producer/Writer Brady Beaubien, CineConcerts will engage over 4.8 million people worldwide in concert presentations in over 1,749 performances in 48 countries through 2022, and recently launched CineConcerts +PLUS - a global digital network and app suite with hundreds of exclusive podcast episodes and produced content. CineConcerts continues to work with some of the most prestigious orchestras and venues in the world including the Chicago Symphony Orchestra, Cleveland Orchestra, London Philharmonic, Los Angeles Philharmonic, New York Philharmonic, Philadelphia Orchestra, Philharmonia Orchestra, and more. Recent and current live and digital concert experiences include Elf in Concert, The Pinball Concert (Digital), The Polar Express in Concert, Rudy in Concert, The Passion of the Christ in Concert, The Da Vinci Code in Concert, The Harry Potter Film Concert Series, Gladiator Live, The Godfather Live, It's a Wonderful Life in Concert, DreamWorks Animation In Concert, Star Trek: The Ultimate Voyage 50th Anniversary Concert Tour, Breakfast at Tiffany's in Concert, and A Christmas Dream Live.
About Warner Bros./WarnerMedia Consumer Products
Warner Bros. Consumer Products (WBCP), a WarnerMedia Company, extends the Studio's powerful portfolio of entertainment brands and franchises into the lives of fans around the world. WBCP partners with best-in-class licensees globally on an award-winning range of toys, fashion, home décor, and publishing inspired by franchises and properties such as DC, Wizarding World, Looney Tunes, Hanna-Barbera, HBO, Cartoon Network and Adult Swim. The division's successful global themed entertainment business includes groundbreaking experiences such as The Wizarding World of Harry Potter and Warner Bros. World Abu Dhabi. With innovative global licensing and merchandising programs, retail initiatives, promotional partnerships and themed experiences, WBCP is one of the leading licensing and retail merchandising organizations in the world.
Media Contacts:
Tellem Grody PR
John Tellem
CineConcerts:
Warner Bros Consumer Products: